Modernistic
Two-Tier Shagreen Top on Chain Link Base
Table
Circa 1960's
Dimensions
21.75 in.Hx23 in.Wx12 in.D ~ 55 cmHx58 cmWx30 cmD
A vintage pedestal table, with two round shagreen tops, each raised on a metal base styled as chain link.
The table remains in very good condition, with presence of age appropriate wear.
Price: $4,500
Krueck & Sexton Design
Club Chair in Stainless Steel and Leather
Circa 2000's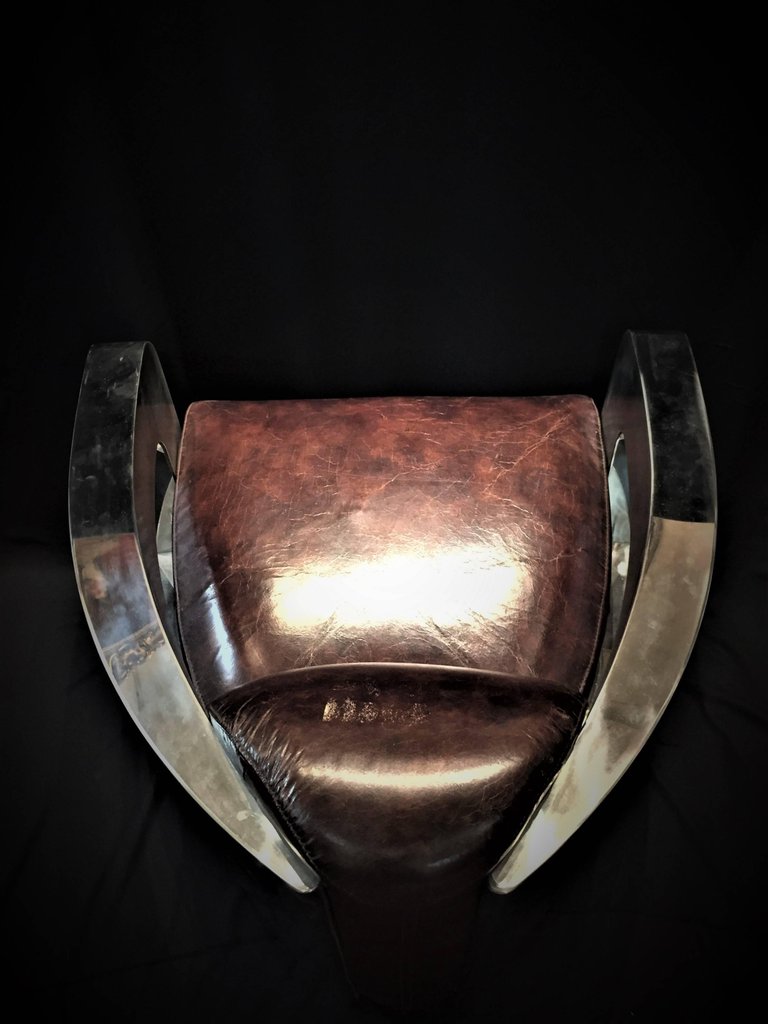 Dimensions:
Height: 28 inches (71 cm) Width: 30.5 inches (77 cm) Depth: 33 inches (84 cm)
Krueck & Sexton design Modern interpretation of Art Deco club chair Stainless steel and leather circa 2000s.
Uniquely designed as a streamlined airplane fuselage, this outstanding modern interpretation of a chic
sold